聖誕冬日活動
posted on 2022/11/24 | 18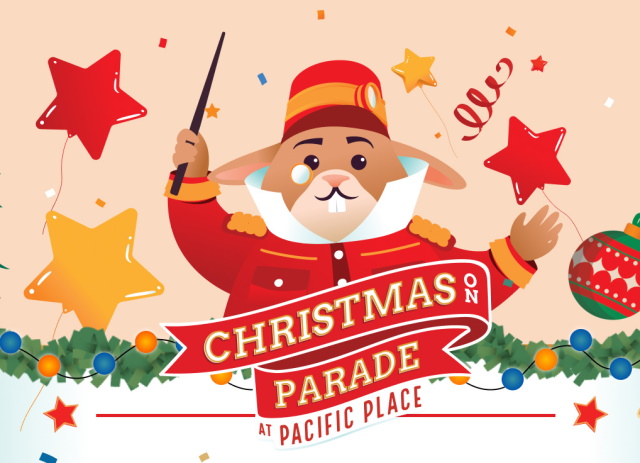 Christmas On Parade at Pacific Place!
主辦:Swire Properties Limited
日期:2022/11/17 - 2022/12/25
地點:Pacific Place
連結:進入網頁
Christmas On Parade!
After years apart, we can finally all be together again this Christmas. This calls for a celebration! Pacific Place is putting on a show – a homecoming celebration of all things everyone loves about Christmas. Follow all the spectacular floats and revellers making their way to Santa Hall where you'll find yourself among countless photo moments, play your part in the festival band and get a chance to meet Santa Claus himself.
Along the way, you can get onboard parade floats and be part of the fun. Including one where you can take the reins of Santa's famous sleigh and another that lets you get on the decks and DJ the whole event! You'll discover sensational shopping rewards and get to meet Santa's Christmas Squad – a team of party animals in charge of getting everyone in the mood. From Rudolph and all the reindeers, to MC Polar the bear and Horatio the rabbit.
There's only one place to get down this Christmas. Gather your loved ones together and join the procession towards the festive party of the year!
Our booking registrations will start at 11am on 17 November 2022.